Whether installing or upgrading the fire protection system for a residential or commercial property, backflow prevention must always be considered for the safety of the potable water supply as well as the proper operation of the sprinkler system.
Proper backflow prevention ensures that chemicals and contaminants from your sprinkler system are unable to make their way into the water systems that are used for human consumption.   It is important to know, however, that the improper installation of these systems, or the use of a system that is not compatible with the fire protection infrastructure in place, can hinder water flow to your sprinkler system and hamper its ability to offer adequate protection in the event of a fire.
Regular maintenance for your system should include inspection from a BCWWA Certified Backflow Preventer Tester.  These inspectors will conduct forward flow and back flow tests, and will check the water pressure throughout the system to ensure that there will be no loss of fire suppression protection.  Inspection will also include a thorough examination of fittings and valves, as well as an analysis of proper water flow and pressure in order to meet the requirements of the sprinkler system.
Having the right backflow prevention system installed and inspected regularly is key to protecting your water supply while ensuring that your sprinkler system is working at its peak capacity.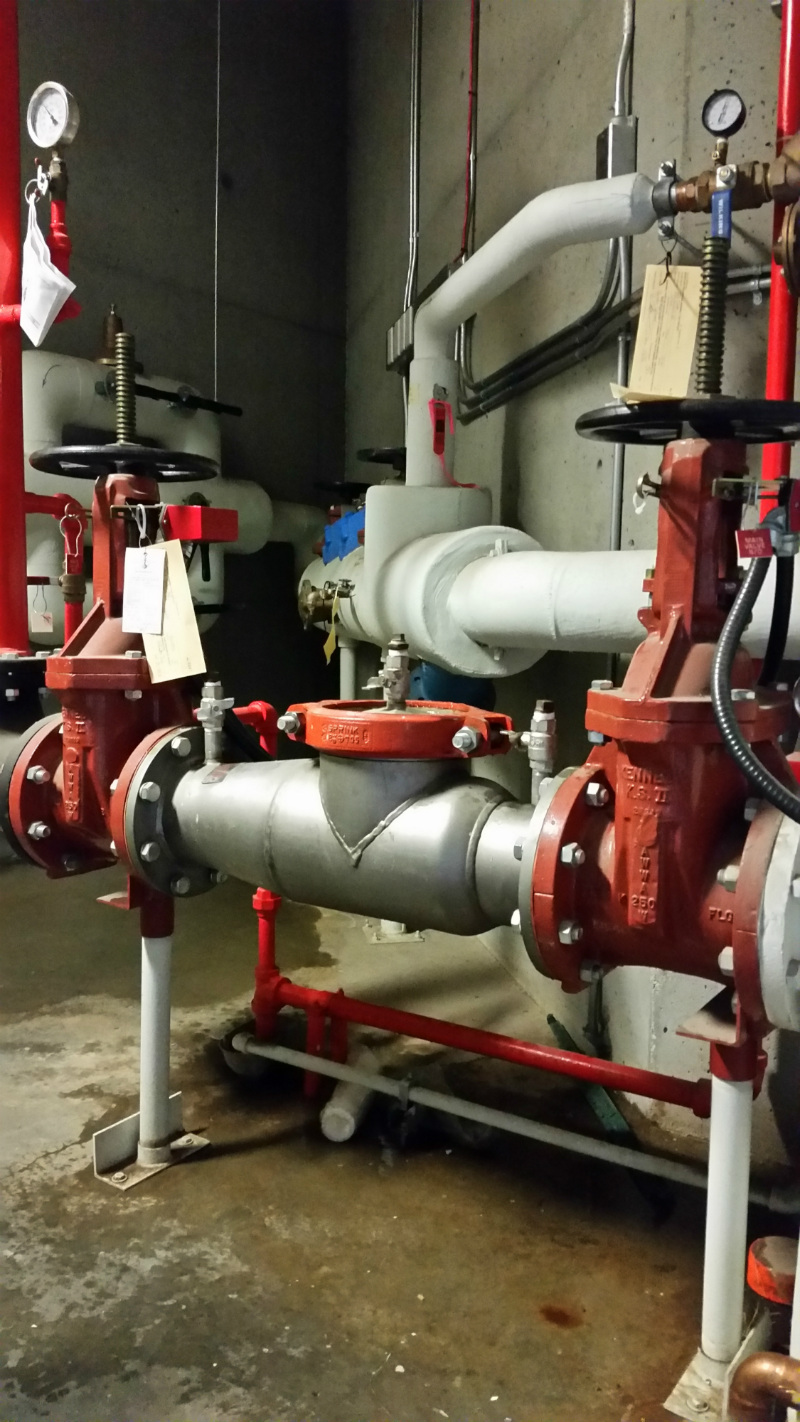 The most commonly used Backflow Preventer. These valves are used on Dry, Wet, Pre-action, Deluge and residential Fire Protection systems to prevent back siphonage of non-potable Fire Protection Water into the potable water system.
Higher rate of backflow prevention, normally used where chemicals, such as antifreeze or firefighting foam are present in the fire protection system.